Californian Boy-band BROCKHAMPTON revealed their newest tour dates on Mar. 16th via band-member Kevin Abstract's twitter account. The dates were announced quickly after the completion of their most recent Love Your Parents tour, which concluded on Mar. 2nd in Grand Rapids, MI.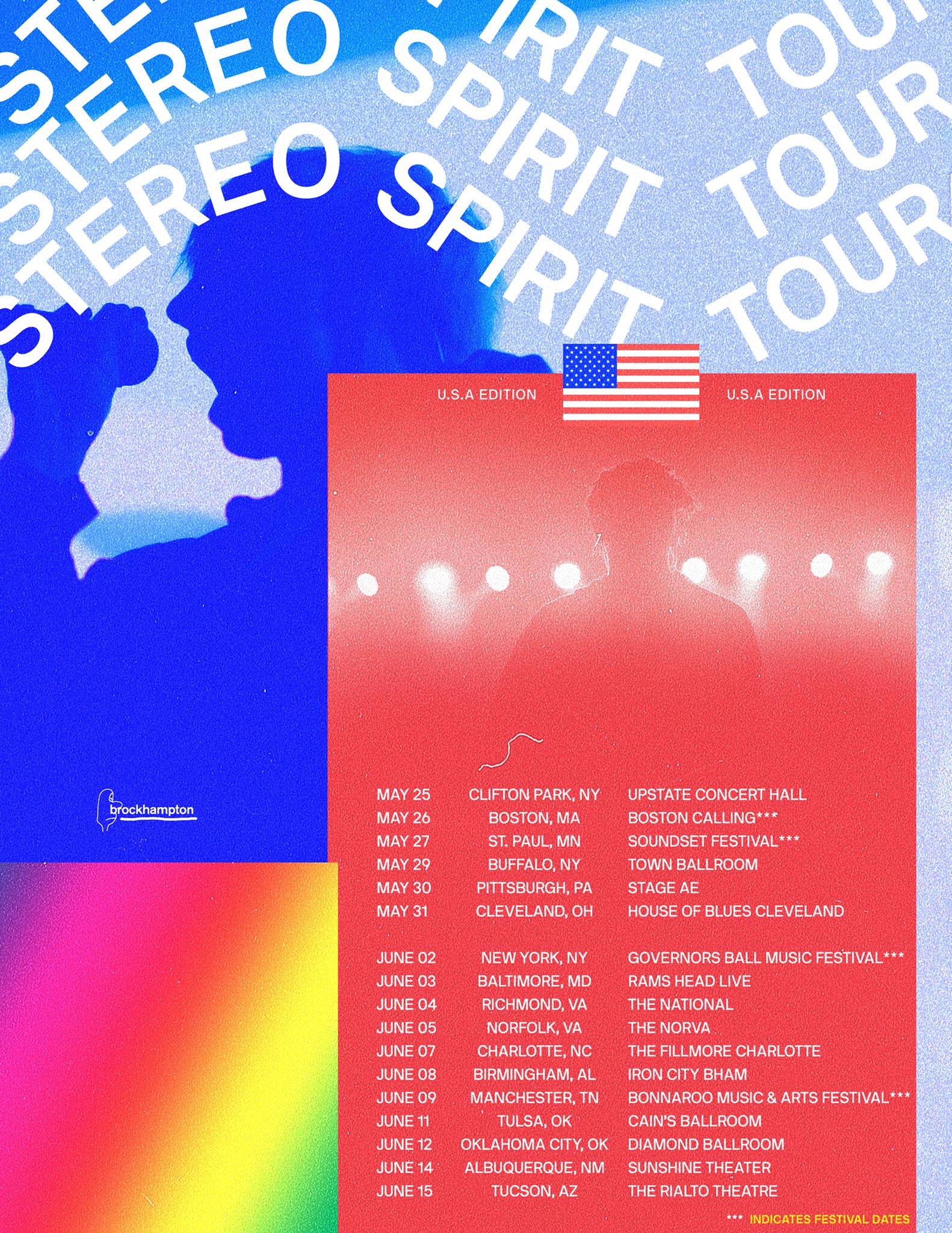 Since Abstract's tweet, the band has added an additional 22 show dates to their current 17 beginning now in April and going through the end of August. 20 of the 39 shows will be performed at festivals: Coachella, Blurry Vision, Boston Calling, Soundset, Gov Ball, Bonnaroo, Quebec City Music Festival, Ottawa Bluesfest, Capitol Hill Block Party, Mo Pop, Oya, Way Out West, Haven, Flow, Lowlands, Summer Jam, Readings, and Leeds Festival. Though the original announcement contained just US Tour dates, the band has added European shows as well.


Because of BROCKHAMPTON's large size and breakout artists such as Kevin Abstract and Ameer Vann, it had been rumored that the band would be done after their most recent album, SATURATION III. However, there has been talk of another album being released soon: Team Effort, which likely inspired the newest tour date announcement.
Sources: Twitter, brckhmptn.com